Love in a Time of Chaos
With Ananta
June 10 - 13, 2022
RETREAT BY INVITED PRESENTER
Join us for a long weekend celebrating and cultivating that one thing we just can't get enough of—love, sweet love.
The practice of 'love' is one of the great stands of meditation practice. Known as the Brahmaviharas, or 'divine abodes', these practices supports us to look kindly at ourselves and the world. See and be the joy we seek. Be compassionate to sorrows and suffering. And be fearless in the face of life's inevitable challenges and difficulties.
Led by Ananta, this 3-day residential retreat is offered in the context of our 2022 theme on 'meditation' as a key practice to support our growth and awakening. The emphasis of the retreat will be on silent meditation, offering a chance to sink deeper into our experience.
"Not by hatred are hatreds ever pacified here (in the world). They are pacified by love. This is the eternal law." Buddha, Dhammapada 
STAY SAFE DURING COVID-19: To allow for ease and peace of mind during the retreat and transport to the retreat, the Council of Triratna NY / NJ kindly requests that all those attending be vaccinated, with vaccination completed at least 30 days prior to the retreat. Please see additional Triratna Coivd policies here. If you have any concerns about this request, or if you need support in obtaining a vaccination appointment, please contact the council.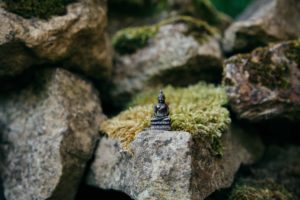 EVENT HIGHLIGHTS
Instruction and support from a highly experienced teachers
A thoughtful balance of meditation, yogic practices, contemplation, ritual and rest periods
A supportive and friendly community of practitioners
Access to individual meditation support if needed
Silence as well as Q&A with teachers
Delicious all-vegetarian meals with locally sourced ingredients
Option to extend stay on Personal Retreat
Extensive library of dharma books
Expansive wooded grounds with beautiful flora and fauna
Single rooms for all (option for couples to share)
OPEN TO ALL 
Meditation: This retreat will be most suitable for people with experience of meditation. Beginner instruction will not be offered during the retreat, but individual support will be available as needed.
Mindful Movement: no experience needed, very accessible.
SCHEDULE
(subject to change)
Friday, June 10
| | |
| --- | --- |
| 3:00 PM | Check in begins |
| 6:00-7:00 PM | Dinner |
| 7:00-9:00 PM | Group Introduction |
| | Welcome, Introductions & Dedication Ceremony— Silence Begins |
Saturday, June 11-Sunday, June 12
| | |
| --- | --- |
| 6:30-7:00 AM | Breathing (yogic practices) |
| 7:00-7:50 AM | Refuges & Precepts, First Sit |
| 7:50-8:00 AM | Leg Stretch |
| 8:00-8:30 AM | Second Sit |
| 8:30-9:30 AM | Breakfast |
| 10:00 AM-12:00 PM | Morning Practice & Teaching Session |
| 12:00-1:00 PM | Lunch |
| 1:00-3:00 PM | Personal Time |
| 3:00-4:00 PM | Breath & Body (yogic practices) |
| 4:00-6:00 PM | Afternoon Practice & Teaching Session |
| 6:00-7:00 PM | Dinner |
| 7:30-9:00 PM | Evening Practice & Devotion |
Monday, June 13
| | |
| --- | --- |
| 6:30-7:00 AM | Breathing (yogic practices) |
| 7:00-7:50 AM | Refuges & Precepts, First Sit |
| 7:50-8:00 AM | Leg Stretch |
| 8:00-8:30 AM | Second Sit |
| 8:30-9:30 AM | Breakfast |
| 10:00-11:30 AM | Morning Practice & Teaching Session |
| 11:30- AM- 12:00 PM | Closing Circle-Silence Ends |
| 12:00-1:00 PM | Lunch |
| 1:00 PM | Checkout and Departure |
Teacher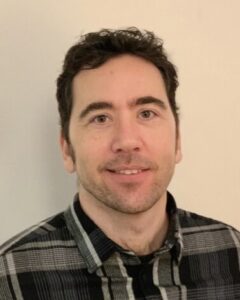 Ananta
With 25-years of practice experience within the Triratna Buddhist Community, Ananta has received guidance and inspiration from many incredible teachers. He has spent over three years on retreat, and undertook ordination training in 2007, being ordained (spiritually reborn) as Ananta—he who is boundless. A leading teacher of Triratna New York and of the Triratna US & Canada Men's ordination training team, he has been guiding meditation sessions and retreats since 2005. He also trained and became a certified Mindfulness Based Stress Reduction teacher through the Mindfulness Center at Brown University, and has studied other mindfulness modalities such as for pain,…
Learn more about Ananta