Ageless Living Retreat
With Anne Sussman
August 19 - 21, 2022
A Retreat for Women 50 Years Young and Beyond
RETREAT BY INVITED PRESENTER
We live in a youth-obsessed society that offers us only the "Declinist Paradigm" for aging. It's time to change that! Learn how daily spiritual practices can help you to age with grace, joy and resilience—even in the face of the loss and change that inevitably come as we age.
Anne is an inspiration as a teacher and a friend. she motivates me to be the best version of myself, and to work on my practice. Going with her to the beautiful Dharmakaya Center was just what I needed!
STAY SAFE DURING COVID-19: We are committed to your health and safety. Please read our COVID-19 Precautions & Preparations to understand our strategies, including limited class size to facilitate social distancing and ample teacher attention.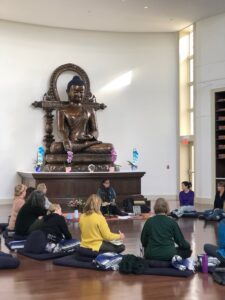 PROGRAM DESCRIPTION
At 63, Anne Sussman is happier and feels better in her body than ever before. The best can be yet to come for you. too. Throughout this weekend you will:
Connect with other women 50 years young and beyond
Meditate, including Guided Meditations
Experience a "Life Review" journey
Engage in small and large group discussion and sharing
Create vision boards
Journal
Practice gentle yoga and movement guided by Stefanie Haberman, RYT 500 yoga instructor
Anne Sussman is a graduate of "Wise Aging" taught by the late Rabbi a Rachel Cowan, founder of "The Institute for Jewish Spirituality " in New York City

EVENT HIGHLIGHTS
Intimate setting with personal access to the teacher
Interactive sessions with question and answer periods
Shamatha and guided meditations
Delicious all-vegetarian meals with locally sourced ingredients
Option to extend stay on Personal Retreat
Extensive library of dharma books
Expansive wooded grounds with beautiful flora and fauna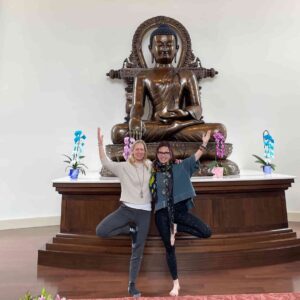 OPEN TO ALL
There are no prerequisites for this program; it is appropriate for all women 50 years young and beyond. Come alone or bring a friend.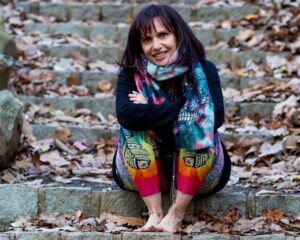 SCHEDULE
(subject to change)
Friday, August 19

| | |
| --- | --- |
| 3:00 PM | Check in begins |
| 4:30 PM | Welcome and Introduction |
| | Initial Discussion |
| 6:00-7:00 PM | Dinner |
| 7:15-9:15 PM | Evening Program |
| | Guided Meditation |
| | Gentle Yoga |
Saturday, August 20

| | |
| --- | --- |
| 7:00-8:00 AM | Morning Salutations and Meditation, optional |
| 8:00-8:45 AM | Breakfast |
| 9:00-11:o0 AM | Morning Learning and Meditation |
| | |
| 12:00-1:00 PM | Lunch |
| | |
| 1:30-3:00 PM | Afternoon Learning and Meditation |
| 3:30-4:45 PM | Gentle Yoga |
| 4:45-6:00 PM | Personal Reflection |
| 6:00-7:00 PM | Dinner |
| 7:30-8:15 PM | Evening Learning and Meditation |
Sunday, August 21

| | |
| --- | --- |
| 7:00-8:00 AM | Morning Salutations and Meditation, optional |
| 8:00-8:45 AM | Breakfast |
| 9:00-10:30 AM | Sharing Circle |
| 10:30-11:00 AM | Gentle Yoga |
| 11:00 AM-12:00 PM | Q&A |
| | Closing Circle |
| 12:00-1:00 PM | Lunch |
| | |
| 1:00 PM | Checkout and Departure |
Teacher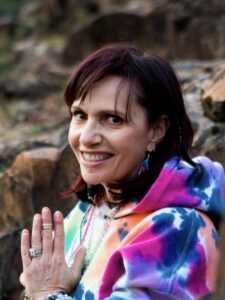 Anne Sussman
Anne Sussman is a certified Mindfulness and Meditation Instructor. She helps her students create a fluency in mindfulness, empowers individuals to be compassionate listeners, and shares techniques for living in high vitality. She is the founder of the Mindfulness Meeting Place, a virtual studio that meets students wherever they are, helping them develop a calm mind, focused attention and greater well-being. Anne offers instruction to individuals, small groups, and organizations. She is a 2015 graduate of the McLean Meditation Institute, and a certified trainer of the MMI-Mindful program. Her mindfulness education courses, tailored to companies large and small, are designed…
Learn more about Anne Sussman