On Demand: Half-Day Trauma Conference
Open Dates
8 Presenters • 8 Modalities
This 3-hour conference is available on-demand from June 6 – July 15, 2022
A DHARMAKAYA CENTER PROGRAM
Presented in concert with 
THE SOCIAL JUSTICE COMMITTEE OF THE HUDSON VALLEY GUILD FOR MENTAL HEALTH PROFESSIONALS 
Fundraiser for two vital

Still

Programs:
Retreat for Frontline Workers in the Opioid Crisis
There are diverse and competent options for trauma treatment. But how is a practitioner to know which modality is the best fit for a client? Eight gifted presenters describe the benefits of specific options, answering these questions:
Why would you refer to this modality?
When would you refer for adjunctive treatment?
What creates change within this modality?
Is this modality ever contraindicated?
Refresh Your Knowledge • Sharpen Your Referral Skills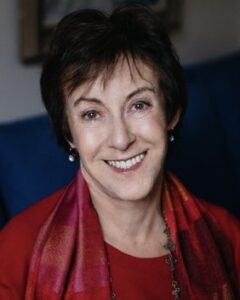 NANCY BRAVMAN, LCSW
Internal Family Systems
Nancy is Associate Director, Faculty and Supervisor at the National Institute for the Psychotherapies (NIP) Integrative Trauma Program. She is certified in IFS (Internal Family Systems), an EMDR Approved Consultant, and is also trained in Sensorimotor Psychotherapy and Somatic Experiencing (SE). She is in private practice in NYC and offers 6-session online courses on IFS.
LEARN MORE: http://www.nancybravmanlcsw.com/ifs-courses/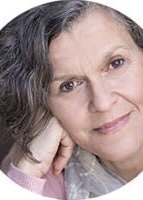 EVE-MARIE ELKIN, LMSW, LCAT, SEP
Family Constellations: Collective Trauma
I am a licensed social worker, a creative arts therapist and a Somatic Experiencing practitioner in private practice. My training in Family Constellations has been greatly informed by Bert Hellinger. In addition, I have had the privilege of studying with and hosting senior teachers of this work in the United States as a translator which has provided me with a solid foundation for this work. I have further studied at the Center for Intentional Living, a three year spiritually and trauma informed psychology training.
I am also a student as well as an assistant of Thomas Hue bl, a spiritual teacher and modern day mystic who leads Timeless Wisdom Training and works with personal and collective trauma as well as ancestral healing. I am the mother of four grown children and grandmother of two granddaughters.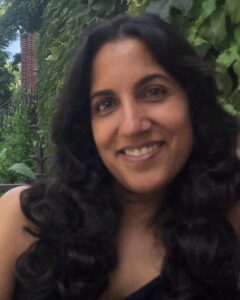 MEETA GANDHI, LCSW-R
Restorative Justice
Meeta is Co-Director of Social Work and Counseling with Student Support Services KIPP NYC where she supports the social emotional programming for K-12 schools. She has over 20 years of experience
as a social worker and program director for child & adolescent mental health services in community psychiatry. She is a graduate of Bryn Mawr (BA in Psychology) and Columbia University (MSW) and holds a certificate in Healthcare Management from NYU. She is consultant to charter schools, universities, the Special Education Collaborative, and the New England MHTTC with specializations on a social justice orientation to Trauma, Resilience, and Restorative Practices.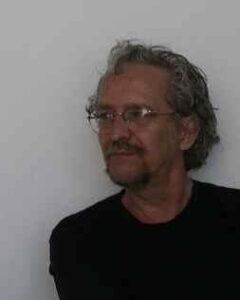 DENNIS MCCARTHY, LMHC, EDMT-R
Expressive Arts/Play Therapy
Dennis will offer a perspective on how the imagination may enable children or adults to heal from trauma . Dennis' work is Inspired by the work of CG Jung and DW Winnicott plus the thousands of children Dennis has worked with in play therapy and parents he has guided. Dennis was a pioneer in Play Therapy in the 1970s, developing his own unique approach which is body centered and imagination driven. He will touch upon the power of play, Jungian Sandplay Therapy, expressive arts and somatic expression. Dennis has written several books and numerous articles on his work. He maintains a private practice in Kingston, NY and supervises therapists here and abroad. Pre-COVID, he led biannual workshops for adult personal growth in the Greek islands.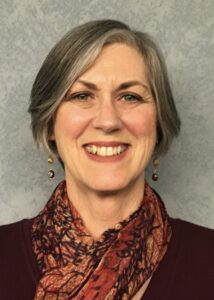 SARAH ST. ONGE, PHD, M.M.ED, SEP, MIT, Moderator, Organizer
Eye Movement Desensitization and Reprocessing
Sarah is the Director of the Integrative Trauma Program and Co-Chair of the Certificate Program in Trauma Studies at the National Institute for the Psychotherapies. She holds certifications as an EMDR therapist and Approved Consultant, Somatic Experiencing Practitioner (SEP), and Music and Imagery Therapist (MIT). Sarah assists in EMDR trainings in the tri-state area and in SE trainings for Somatic Experiencing International. She has a full-time practice as a somatic trauma therapist in Stone Ridge, NY.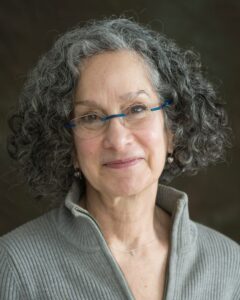 CHERYL QAMAR, MCSW, SEP
Somatic Experiencing
Cheryl Qamar is a licensed clinical social worker who worked in the community mental health sector for the first 35 years of her career. She now maintains a part-time private practice in Kingston, NY. Cheryl is also a Somatic Experiencing (SE) Practitioner and Teaching Assistant for Somatic Experiencing International. While integrating multiple modalities into her practice, Cheryl has found SE to be a profoundly effective tool for change at many levels including change across personal, professional and systemic sectors.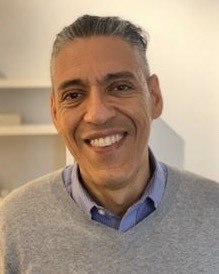 RAYMOND RODRIGUEZ, LCSW, REV 
Sensorimotor Psychotherapy
Raymond is an Afro-Latino Clinical Social Worker with over twenty years of experience in working with community-based programs. He received his Social Work degree from Columbia University School of Social Work. He is a family therapist with clinical interests in the areas of equity, diversity and inclusion, immigration, LGBTQAI+ empowerment, spirituality, and working with marginalized communities. In the last decade he has become a trauma specialist assisting clients with complex psychological trauma and Post Traumatic Stress Disorder. He is certified in Sensorimotor Psychotherapy and in Eye Movement Desensitization and Reprocessing (EMDR. He currently teaches at the Integrative Trauma Studies Program of the National Institute for Psychotherapy, the Families and Couples Treatment Program of the Institute for Contemporary Psychotherapy and with the Sensorimotor Psychotherapy Institute.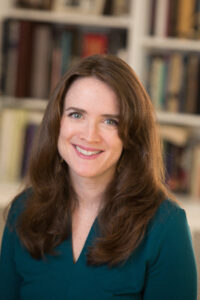 EILEEN RUSSELL, PhD 
Accelerated Experiential Dynamic Psychotherapy
Eileen is Senior Faculty with the AEDP Institute and Clinical Faculty at NYU Medical/Bellevue Hospital Center. She is on the faculty of the National Institute for the Psychotherapies (NIP) Integrative Trauma Program. Eileen is also author of Restoring Resilience: Transformative Therapy at Work (Norton). She maintains a private practice in NYC and New Jersey.
MODERATED BY THERESE BIMKA, LSCWTherese is a LCSW, Interfaith Minister, artist, workshop leader, sacred activist and consultant for The Dharmakaya Center for Wellbeing. As Director of The Interspiritual Couseling Program at One Spirit
(2011-2021) she developed a robust curriculum blending mind, body, spirit, and expressive arts. She has extensive training in diverse modalities including Jungian Sandplay Therapy, Somatic Experience, Restorative Justice, Expressive Arts, Gestalt, SoulCollage, Collective Trauma, Mindfulness and more. She is the founder of The Sacred Arts Institute of The Hudson Valley and The Forest Sanctuary Project offering residency opportunities to artists on her land. Therese is in private practice in the Hudson Valley.  LEARN MORE: theresebimka.com