Sunday Meditation
Open Dates
A DHARMAKAYA PROGRAM
PROGRAM OVERVIEW

A perfect opportunity to study and practice in community, this free Sunday afternoon program is open to all who are interested. Under the guidance of Khenchen Rinpoche, we practice sitting meditation and a compassion practice designed to nurture inner strength and help us grow spiritually. We then discuss a specific Buddhist text and related topics in depth; we may pursue a single text over the course of a year or more.
You may attend any or all parts of the program, as your time and interest permit. The program is free and open to all, but reservations are required.
You are also welcome to come early to join us for lunch from 12:00 pm to 1:00 pm; again, please reserve ahead so we know to expect you.
This program has moved online during the pandemic. Please email retreats@dharmakayacenter.org to request log-in information.

Sunday 9-9:45 AM
Study group: Gampopa's Ornament of Precious Liberation
Sunday 10-10:45 AM
Chenrezig sadhana with long life prayers and aspiration prayers
Please email us for dial in instructions: retreats@dharmakayacenter.org
Sunday Meditation is sponsored by our affiliate, the Dharmakaya Organization.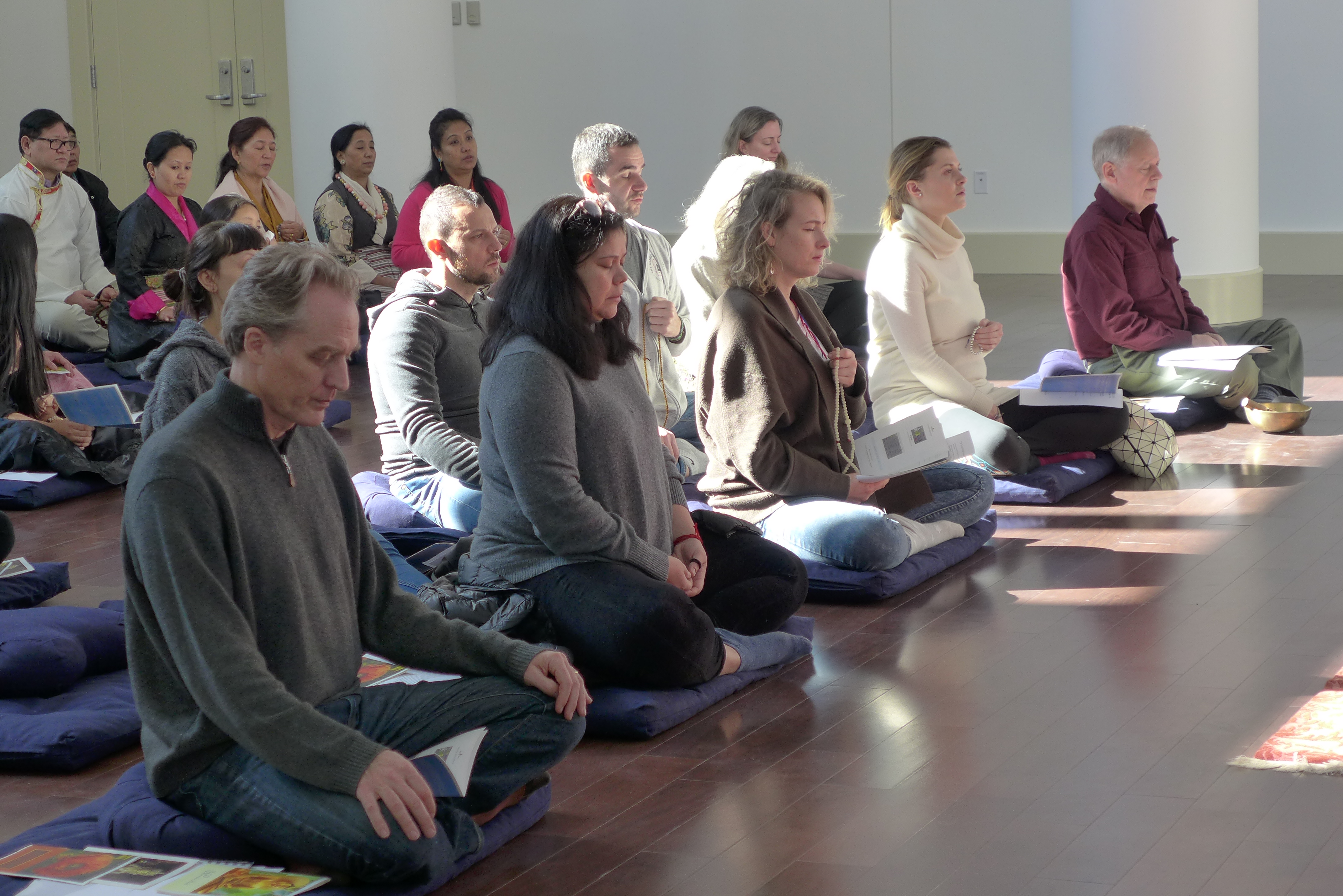 IN PERSON SCHEDULE
1:30 pm – 2:00 pm
Calming Meditation: Settling and focusing our minds to make our activities more productive
2:00 pm – 2:30 pm
Compassion Practice: Ritual practice with prayer, chanting, and meditation, to develop our innate compassion
2:30 pm – 3:30 pm
Study group: Investigating Buddhist teachings to enrich our understanding