Tuesday Meditation
Flexible Dates
A DHARMAKAYA PROGRAM
This program is temporarily suspended in accordance with New York State recommendations. We will reconvene as soon as possible.
Meditation offers a myriad of benefits for mind, body and spirit, and practitioners often find it beneficial to sit together in community. Milarepa Hall is open to all for personal meditation on most Tuesday evenings; there is no charge. Meditation cushions are provided and instruction is available.
You are welcome to come early for dinner, served promptly at 6:00 PM, but please reserve ahead so we know to expect you.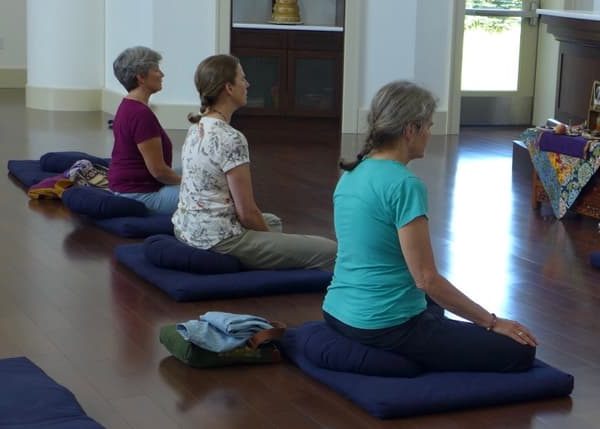 OPEN TO ALL
We welcome those at all levels to join us. No reservations are required, and you may attend as your time and interest permits.
CANCELLATIONS
Because the Meditation Hall will be  in use by retreatants, Tuesday Mediation will not be held on the following days:
Tuesday, April 28
Tuesday, September 8
Tuesday Meditation is sponsored by our affiliate, the Dharmakaya Organization.