Death, Afterlife and the Journey of Transformation in Tibetan Buddhism and Kabbalah
With Simcha Raphael
December 4 - 6, 2020
RETREAT BY INVITED PRESENTER
Within the ancient writings of both the Tibetan Book of the Dead (the Bardo Thodol) and the Kabbalah (the book of Jewish mysticism) are depictions of the ever-changing journey of the soul from birth to death, into the afterlife and reincarnation. This workshop will explore these teachings as transformational maps of consciousness providing wisdom in encountering the enigmatic mysteries of living and dying, bereavement and healing. Through study of sacred texts, group explorations and meditation practices, participants will be guided as they explore the journey of their own lives.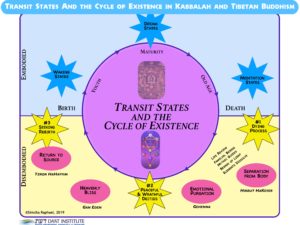 EVENT HIGHLIGHTS
Intimate setting with personal access to the teacher
Interactive sessions with question and answer periods
Guided meditations
Delicious all-vegetarian meals with locally sourced ingredients
Option to extend stay on Personal Retreat
Daily morning and evening yoga salutations in the Meditation Hall
Extensive library of dharma books
Expansive wooded grounds with beautiful flora and fauna
OPEN TO ALL
There are no prerequisites for this program; it is appropriate for all.
BRING A FRIEND DISCOUNT
Do you know someone who would like this program, but hasn't been to the Center? Bring them, and you both get a 10% discount on your entire program package. For the discount to apply, there must be two reservations, at least one of whom has not taken a Dharmakaya Center class previously. At checkout, apply the Discount Code: BringAFriend.
RECOMMENDED PRE-READING
Jewish Views of the Afterlife, Simcha Paull Raphael. Revised 3rd, 25thanniversary edition. Lanham, MD: Rowman and Littlefield, Publishers, 2019.
The Grief Journey and the Afterlife: Jewish Pastoral Care for Bereavement, Simcha Paull Raphael. Boulder, CO: Albion-Andalus Inc., 2015.
The Tibetan Book of the Dead, Sogyal Rinpoche. San Francisco: Harper San Francisco, 1992.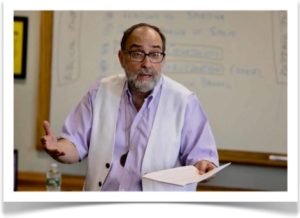 SCHEDULE
Friday March 27, 2020
| | |
| --- | --- |
| 3:00 PM | Check in begins |
| 6:00-7:00 PM | Dinner |
| 7:00-9:00 PM | Group Introduction |
| | The Cycle of Life, Death and Re-Birth |
| | The Tradition of the Bardos |
| | MEDITATION: In-Womb Consciousness |
Saturday March 28, 2020
| | |
| --- | --- |
| 7:00-8:00 AM | Morning Salutations and Meditation, optional |
| 8:00-9:00 AM | Breakfast |
| 9:30 AM-12:00 PM | Process of Dying and Near-Death Experiences |
| | MEDITATION: Encountering Our Images of Death |
| 12:00-1:00 PM | Lunch |
| 2:00-5:00 PM | Afterlife as a Journey of Consciousness Soul-Guiding |
| | MEDITATION: Encountering Loved Ones in World Beyond |
| 6:00-7:00 PM | Dinner |
Sunday March 29, 2020
7:00-8:00 AM
Morning Salutations and Meditation, optional
8:00-9:00 AM
Breakfast
9:30 AM-12:00 PM
Practical Implications of Afterlife Teachings
Reincarnational Drama and Healing

MEDITATION: Past Life Recall – An Inner Journey

12:00-1:00 PM
Lunch
1:00 PM
Checkout and Departure
Teacher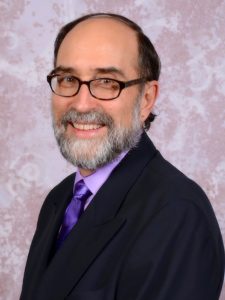 Simcha Raphael
SIMCHA RAPHAEL, Ph.D. is Founding Director of the DA'AT Institute for Death Awareness, Advocacy and Training. He received his doctorate in Psychology from the California Institute of Integral Studies and was ordained as a Rabbinic Pastor by Rabbi Zalman Schachter-Shalomi. Adjunct Faculty in Religion and Theology at LaSalle University, he is also a Faculty member of the New York Open Center Art of Dying Institute, and works as a psychotherapist and spiritual director in Philadelphia.  He is author of a number of publications including the ground-breaking Jewish Views of the Afterlife, published in a 25th anniversary edition in 2019. His website is www.daatinstitute.net
Learn more about Simcha Raphael