5Rhythms Movement and Art Laboratory
With Stephanie Diamond and Peter Fodera
April 17 - 19, 2020
RETREAT BY INVITED PRESENTER
How can our dance inspire art?  How can art inspire our dance?

Using the 5Rhythms map, we will open our creative channel and step into the practice inviting artistry and guidance. We will explore art-making through movement and embodiment. We will experiment with materials on the dance floor as well as in an art studio. We will use this process to inform the act of creation, both on the dance floor and in the art studio—then end the weekend in ritual.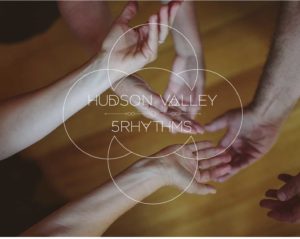 PROGRAM DESCRIPTION
5Rhythms is a dynamic practice to both exercise and meditate in the same breath. The rhythms—Flowing, Staccato, Chaos, Lyrical, and Stillness—help us become attuned to the underlying patterns in our everyday existence. Through them, we peel back layers, and lay our masks down.
While dancing we will experiment with combining art-making materials and movement. In the art studio we will create artworks inspired by the visions and guidance received while dancing. We will work with: drawing, painting, collage, printmaking, sculpture, photography, found objects, nature and more. Feel free to bring your own art supplies as well. The art studio will be open for 24 hrs, from the beginning of the workshop until its end.
ABOUT 5RHTHYMS
Created by Gabrielle Roth and practiced by tens of thousands worldwide, 5Rhythms® is a philosophy, perspective, performance art and a dynamic movement practice rooted in the principle that if you put the psyche in motion it will heal itself. Movement is both the medicine and the metaphor, reaching across all languages, cultures and age groups to transform suffering into art, art into awareness and awareness into action.
EVENT HIGHLIGHTS
• Intimate setting with personal access to the teacher
• Delicious all-vegetarian meals with locally sourced ingredients
• Option to extend stay on Personal Retreat
• Extensive library of dharma books
• Expansive wooded grounds with beautiful flora and fauna
OPEN TO ALL
There are no prerequisites for this program and no dance or art experience is necessary; it is appropriate for all.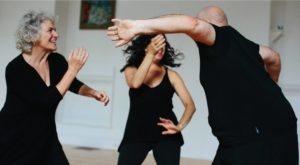 SCHEDULE
Friday, April 17
| | |
| --- | --- |
| 3:00 PM | Check in begins |
| 6:00-7:00 PM | Dinner |
| 7:00-9:00 PM | Group Introduction |
| | Session |
Saturday, April 18
| | |
| --- | --- |
| 7:00-8:00 AM | Morning Salutations and Meditation, optional |
| 8:00-9:00 AM | Breakfast |
| 9:00 AM-12:00 PM | Session |
| 12:00-1:00 PM | Lunch |
| 1:00-5:00 PM | Session |
| 6:00-7:00 PM | Dinner |
| 8:00-10:00 PM | Art Studio Open |
Sunday, April 19
| | |
| --- | --- |
| 7:00-8:00 AM | Morning Salutations and Meditation, optional |
| 8:00-9:00 AM | Breakfast |
| 9:00 AM-12:00 PM | Session |
| 12:00-1:00 PM | Lunch |
| 1:00 PM | Check out and departure |
Teachers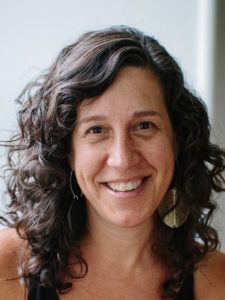 Stephanie Diamond
Stephanie Diamond began dancing 5Rhythms in '06 and completed her teacher training in '18. As an artist, she has exhibited in galleries and museums such as: MoMA, Queens Museum and Mass MoCA. Her Listings Project helps thousands find homes in 70 countries and across the US. Visit her website at: https://www.hudsonvalley5rhythms.com/
Learn more about Stephanie Diamond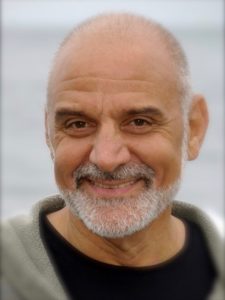 Peter Fodera
Peter Fodera completed the 5Rhythms teacher training with Gabrielle Roth in '04 and Heartbeat training in '10.  He is a NY 5Rhythms teacher and founding member of the 5Rhythms Reach Out. He taught fine arts, was an art conservator for the Metropolitan Museum of Art and for 35 years was the chief conservator at Fodera Fine Art Conservation, Ltd.
Learn more about Peter Fodera