Being Your Own Medicine: Tune into Nature and Wholeness
With Tom Francescott
September 20 - 25, 2020
Discover your core wisdom and tap into your full healing potential

RETREAT BY INVITED PRESENTER
Meeting each moment, health challenge, or stressful life experience with courage, self compassion, and expanded consciousness, allows us to tap into unlimited healing potential that can transform our wounds into strengths.
STAY SAFE DURING COVID-19: We are committed to your health and safety; please read our COVID-19 Precautions & Preparations to understand our strategies.
Introduce someone to the Center and you'll BOTH get a 10% discount on their first Dharmakaya Center program. Apply at check-out.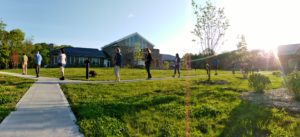 PROGRAM DESCRIPTION
In a safe and supportive healing space, with nature as a co-teacher, naturopathic doctor Tom Francescott guides a group experience of diving deep within to reconnect to self, others, and nature for healing and wisdom. The retreat is filled with mindfulness in nature, Tibetan sound meditations, naturopathic teachings, cleansing breathwork, Qigong, and group connecting & sharing.
You learn to:
Connect and trust your core healing wisdom
Meet stress, health challenges, and trauma in a therapeutic, mindful way
Shape shift your DNA and negative thoughts and promote positive wellbeing
Nourish your relationship with food and transform emotional eating habits
Boost memory and neuroplasticity with foods, herbs, and lifestyle
Cleanse the body and heart of environmental and emotional toxins
Support the adrenal glands to foster peace, energy and resilience
Return home connected, grounded, and empowered with knowledge and clarity to take charge of your healthcare and wellbeing.
EVENT HIGHLIGHTS
Intimate setting with personal access to the teacher
Interactive sessions with question and answer periods
Daily meditations
Delicious all-vegetarian meals with locally sourced ingredients
Option to extend stay on Personal Retreat
Extensive library of dharma books
Expansive wooded grounds with beautiful flora and fauna

OPEN TO ALL
There are no prerequisites for this program; it is appropriate for all.
Teacher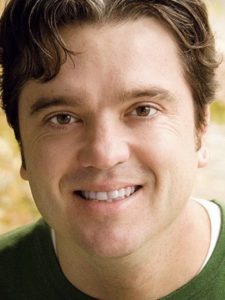 Tom Francescott
Tom Francescott, ND, is an intuitive naturopathic doctor, specializing in energy medicine, environmental detoxification, and chronic Lyme disease. An inspiring retreat leader, he shares natural, authentic, and complete ways to care for the body, mind, and spirit through science-based wisdom, naturopathic principles, mindfulness techniques, and traditional healing methods. He maintains a private practice and natural pharmacy in Rhinebeck, New York. drfrancescott.com  
Learn more about Tom Francescott