Online: Discovering the Dharma I Live Stream
With Trungram Gyalwa Rinpoche
September 3 - 8, 2021
RESILIENCE
build strength through inner joy
A DHARMAKAYA CENTER ONLINE PROGRAM

In Discovering the Dharma I, H.E. Trungram Gyalwa Rinpoche sets out the twin foundations of Buddhism—compassion and wisdom—as well as guiding retreatants in the fundamentals of developing a strong meditation practice, over five days of engaged learning and guided practice.
This transformative teaching is available to live-stream online. You will receive the teachings, have the opportunity to ask questions during the question and answer period, follow the guided meditations and yoga, and participate in small-group discussions with other online participants. You will also have full access to the recordings after the retreat. See the schedule below for more details.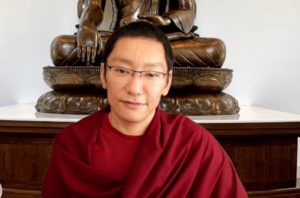 PROGRAM DESCRIPTION
The Mind: Cultivate Positive Energy
Observe the mind and how it affects our world. Learn to transform harmful thoughts to create a positive and helpful attitude. This helps you cultivate a positive relationship with all your experiences.
How to Meditate: Enhance Concentration and Calm Your Mind
Learn the purpose of meditation and experience first-hand the various techniques of calming meditation, known as Shamata. You will learn how to deal with obstacles to successful meditation as well as the physical and psychological preparation necessary for meditation.
Compassion and Bodhicitta: Cultivate and Integrate These Essential Qualities
Discover practices that develop your innate qualities of compassion. Learn to apply these techniques to generate the mind of bodhicitta.
Mental Purification: Uncover Attachments and Learn to Let Go
Learn how to let go of the attachments that lead to unhappiness. We all have the potential to cause suffering—for ourselves and others. Engage in a critical assessment of how attachment acts as an obstacle to happiness, and engage in profound meditation practices, such as "exchanging self with others," that transform the energy of attachment into the root of happiness.
Daily Practice: Establish Consistency and the Skills to be Successful
Assemble the tools you need to develop a successful daily practice and receive the elements necessary to open the mind and develop wisdom through insight. Get some tips for making every action meaningful.
Taking Refuge: Give Yourself the Gift of Commitment to Practice
Learn what it means to take refuge in the Three Jewels and the benefits that flow from this. Understand how taking refuge helps to magnify your personal intention to achieve enlightenment.
EVENT HIGHLIGHTS
Interactive sessions with question and answer periods
Small group discussion
Optional Refuge ceremony
Guided meditations
Tibetan yoga practice
OPEN TO ALL
There are no prerequisites for this program; it is appropriate for meditators at all levels and those simply interested in exploring the teachings. Although it is part of the Discovering the Dharma series, the first three programs may be taken in any order.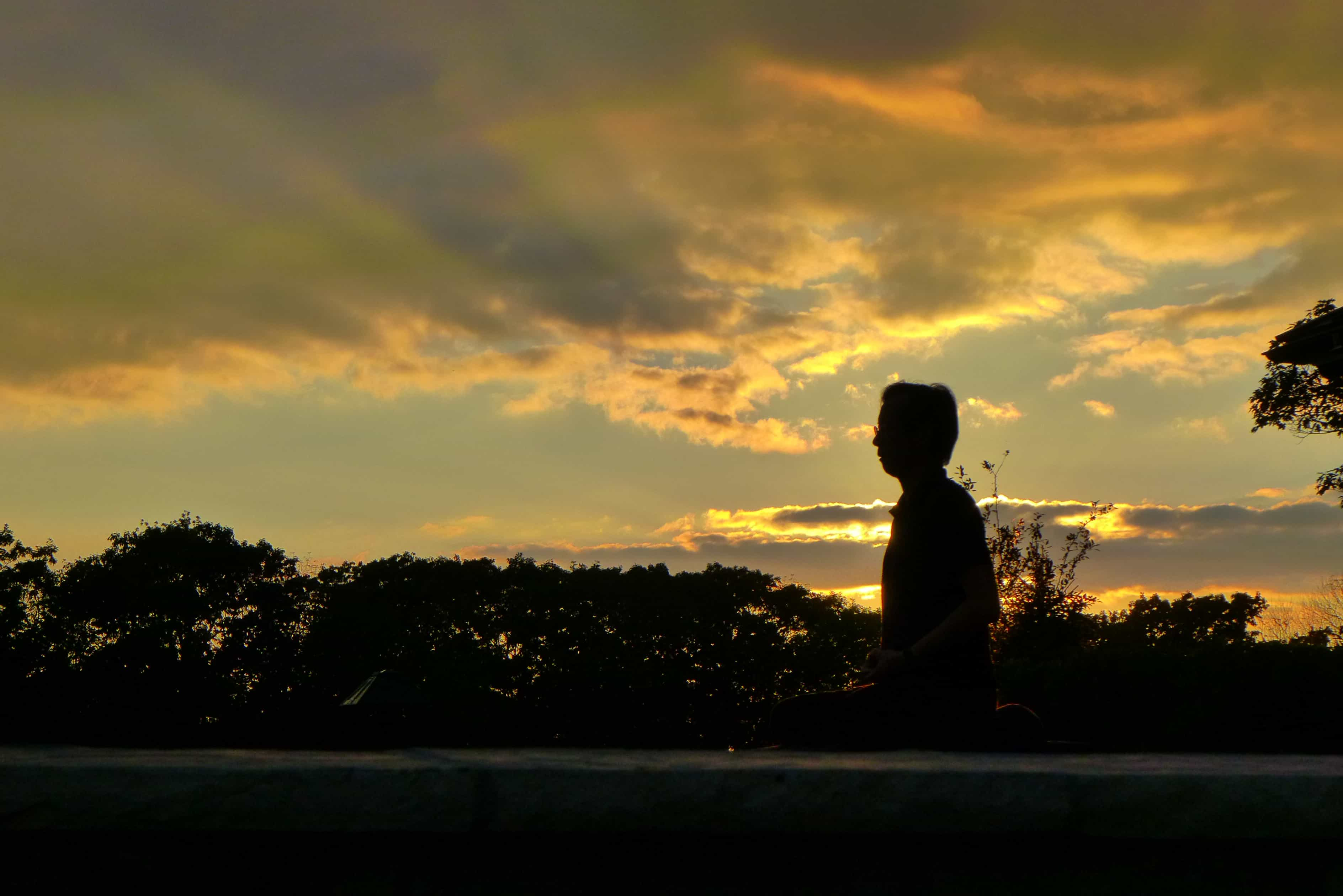 SCHEDULE
Rinpoche will provide meditations to pursue between sessions. All times in the schedule below are provided in the Eastern Time Zone. For the first session global starting times are:
USA West: 4:45 PM, September 3
USA East: 7:45 PM, September 3
London: 12:45 AM, September 4
Berlin, Paris: 1:45 AM, September 5
New Delhi: 5:15 AM, September 5
Kathmandu: 5:45 AM, September 4
Bangkok: 6:45 AM, September 4
Hong Kong, Singapore, Kuala Lumpur, Taipei: 7:45 AM, September 4
Sydney: 9:45 AM, September 4
Auckland: 11:45 AM, September 4
SCHEDULE
(subject to change)
Friday, September 3

7:30 pm
 Welcome
7:45 pm
 Rinpoche: Introduction to Meditation
Saturday, Sept 4; Sunday, Sept 5; Monday, Sept 6; Tuesday, Sept 7

8:00 am
 Rinpoche Teaching and Q & A
10:00 am
 Yoga
10:30 am
 Guided Meditation
11:15 am
 Group Discussion (On-line Retreatants will be placed in Zoom Breakout Rooms)
 Break: You are encouraged to engage in walking meditation and sitting meditation throughout your independent time
7:00 pm
 Rinpoche Teaching and Q & A
9:00 pm
 Yoga
9:30 pm
 Guided Meditation
 
 
Wednesday, September 8

8:00 am
 Rinpoche Teaching and Q & A
10:00 am
 Refuge, Gratitude Mandala Offering
Teacher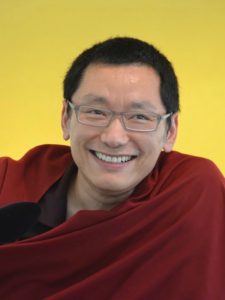 Trungram Gyalwa Rinpoche
H.E. Trungram Gyalwa Rinpoche is the founder and spiritual director of the Dharmakaya Center for Wellbeing. Known as a scholar, teacher and meditation master to thousands of students around the world, Rinpoche is also the first incarnate lama to earn a PhD in the West. He completed his doctoral studies in Indo-Tibetan Buddhism at Harvard University in 2004. He is the head of the Trungram lineage, its monasteries, meditation centers, schools, dharma centers and groups around the world. One of the highest tulkus of the Kagyu lineage, he is a Rime master, having received teachings from the great masters of…
Learn more about Trungram Gyalwa Rinpoche