AWAKEN! Kundalini Yoga & Ayurveda Cleanse Weekend
With Anna Winkler and Trish O'Gorman
April 30 - May 2, 2021
Combining two ancient wisdom teachings to move you into the season of renewal and rebirth
RETREAT BY INVITED PRESENTER
Welcome spring by activating energy that has lain dormant all winter. Together, though yoga, meditation, nature walks, and healthy eating we will harness the power of two ancient practices to shake off fatigue, release toxins, and increase self-awareness and inner peace. This is a rare opportunity to reset in a beautiful bucolic and deeply spiritual environment.

"Fabulous! The teachings, the music, the activities were right on. Being together in person was pure magic."

PROGRAM DESCRIPTION
Whole-body healing addresses your physical, mental, and spiritual health, creating a comprehensive foundation to restore balance to your health.
Kundalini yoga and meditation are practices to connect back into the heart space—an opportunity to cleanse physically, mentally and spiritually. Trish will teach a variety of kriya and meditations specially designed for transformation and transition from Winter into Spring.
Originating in India over 3,000 years ago,

Ayurvedic practices bring balance to your constitution, healing and replenishing body and mind.

Anna will

introduce the basic tenets of Ayurveda including the 5 Elements and the 3 Doshas (constitutions); she will help you determine your dosha and will discuss the importance of the seasons and cleansing.
Our weekend together will include Aquarian Sadhana (daily early morning practice), Kundalini Kriya, discussions, yoga nidra, evening meditations, and
time
spent hiking the beautiful Shawangunk mountains—all while following a simple, nutritious, cleansing Ayurvedic diet.

EVENT HIGHLIGHTS
Intimate setting with personal access to the teachers
Interactive sessions with question and answer periods
Shamatha and guided meditations
Delicious all-vegetarian meals with locally sourced ingredients
Option to extend stay on Personal Retreat
Extensive library of dharma books
Expansive wooded grounds with beautiful flora and fauna
OPEN TO ALL
No knowledge or experience is required to participate in this retreat, it is for everyone.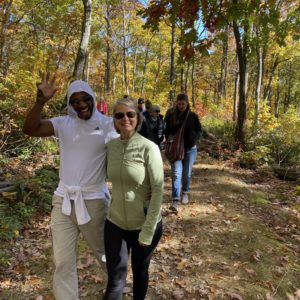 SCHEDULE
(subject to change)
Friday, April 30
| | |
| --- | --- |
| 3:00 pm | Check in begins |
| 6:00-7:00 pm | Dinner (Dining Room) |
| 7:15-9:00 pm | Welcome and Introduction (Milarepa Hall) |
| | Practice: Kriya, Meditation and Deep Relaxation |
Saturday, May 1
| | |
| --- | --- |
| 6:00-8:00 am | Aquarian Sadhana: Japji, Kriya, Chanting Meditations (Milarepa Hall) |
| 8:00-9:00 am | Breakfast (Dining Hall) |
| 10:00-12:00 pm | Aruveda Talk: Gunas, Elements, Doshas —What's My Dosha? (Milarepa Hall) |
| | Practice: Kundalini Yoga and Meditation (Outdoors or Milarepa Hall) |
| 12:00-1:00 pm | Lunch (Dining Hall) |
| 1:30-4:00 pm | Group Hike |
| 4:00-6:00 pm | Ayurveda Talk: Pacifying the Doshas (Milarepa Hall) |
| | Kundalini Yoga and Meditation: Pitta Pacifying Practice (Outdoors or Milarepa Hall) |
| 6:00-7:00 pm | Dinner (Dining Hall) |
| 7:15-9:00 pm | Q & A, Joyful Movement, Evening Meditation (Milarepa Hall) |
Sunday, May 2
| | |
| --- | --- |
| 6:00-8:00 am | Aquarian Sadhana: Japji, Kriya, Chanting Meditations (Milarepa Hall) |
| 8:00-9:00 am | Breakfast (Dining Hall) |
| 10:00-11:30 am | Ayurveda Talk: Dinacharaya (Milarepa Hall) |
| | Kundalini Yoga and Meditation: Kapha Pacifying Practice |
| | Dharma Talk, Reflection, Intention Setting, Closing  (Milarepa Hall) |
| 12:00-1:00 pm | Lunch (Dining Hall) |
| 1:00 pm | Checkout and Departure |
Teachers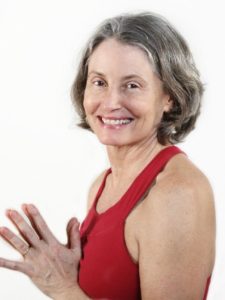 Anna Winkler
Anna Winkler has been practicing and teaching yoga since 1989, when she certified with the Sivananda Yoga Organization, in both India and Canada. She served as a volunteer staff member there for 6 years, assisting in Yoga Teacher Training courses and modeling for 2 yoga books, among other things. Anna has been practicing Ashtanga Yoga since 1997 (with Eddie Stern and other authorized teachers), and teaching Ashtanga since 2002. She has been studying and practicing Iyengar Yoga at Studio Yoga in Madison, NJ since 2007, where she received her second 500-hour teaching certificate. Anna teaches an Alignment Based Hatha Yoga class.…
Learn more about Anna Winkler
Trish O'Gorman
Trish O'Gorman, also known as Ravi Kirtan, is a level 1 and 2 trained teacher of Kundalini yoga who has been teaching several classes a week, leading workshops and trainings, since 2005. Her first experience with Kundalini yoga was in 2004 and it was an experience of coming home. It resonated so deeply physically, mentally, emotionally and spiritually, Ravi Kirtan knew she had found her dharma. Sharing this enormous body of work and its transformative power has become her purpose. A nurse by profession the science behind the teachings fascinate and compel Ravi Kirtan to keep learning and continuing on…
Learn more about Trish O'Gorman