Reiki I: The Beginning
With Madalina Blanton
April 23 - 25, 2021
RETREAT BY INVITED PRESENTER
The Reiki System of Natural Healing is a gentle, non-invasive, hands-on healing modality that greatly enhances the body's natural ability for order and coherence. This immersive two-part training offers a unique blend of Western and Japanese classical traditions, sharing techniques that will accelerate emotional balance, mental clarity and a general state of well being. People describe this program as deeply informative and inspiring.
TWO-PART PROGRAM: This is offered in tandem with Reiki II: The Deepening, May 28-30. There is a $50 discount when you register for both programs. Please write retreats@dharmakayacenter.org for the discount code.

DISCOUNT FOR FORMER STUDENTS: There is a 50% discount on the program price for former students of Madalina Blanton's. Please write retreats@dharmakayacenter.org for the discount code.
STAY SAFE DURING COVID-19: In the interest of safety, we are limiting enrollment; please read our COVID-19 Precautions & Preparations to understand our additional strategies.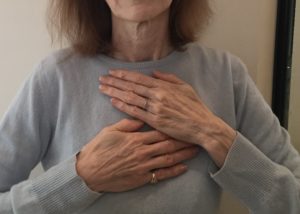 PROGRAM DESCRIPTION
In this introductory program—requiring no previous experience—you will become sufficiently skilled to practice on yourself and family members. Through hands-on practice, group discussion, and meditation sessions you will:
Be introduced to the backbone of the Reiki philosophy through discussions of the precepts and meditations.
Learn a self care protocol and a chair protocol to use on family and friends.
Receive attunements
Using a workbook that you receive in class you will continue with an outside practicum. On completion you will receive a private consultation with Madalina (over Zoom) in which she will answer any lingering questions; you will then be awarded a certificate.
Most importantly, along with your new skills you will bring home an expanded internal and mental space, greater ease and calm, and a peaceful heart.
Prior to the program, Madalina asks that you pay close attention to anything that may come up for you that feels relevant.
EVENT HIGHLIGHTS
Intimate setting with personal access to the teacher
Interactive sessions with question and answer periods
Shamatha and guided meditations
Delicious all-vegetarian meals with locally sourced ingredients
Option to extend stay on Personal Retreat
Extensive library of dharma books
Expansive wooded grounds with beautiful flora and fauna

OPEN TO ALL

This training is suitable for all those who want to deepen their spiritual path through hands-on practice and service. Massage therapists, body workers, hospice and hospital personnel, and other wellness practitioners will find it broadens their spectrum of experience.
SCHEDULE
(subject to change)
Friday, April 23
| | |
| --- | --- |
| 3:00 PM | Check in begins |
| 6:00-7:00 PM | Dinner (Dining Hall) |
| 7:30-9:30 PM | Welcome and Introduction (Milarepa Hall) |
| | Program |
Saturday, April 24
| | |
| --- | --- |
| 7:00-8:00 AM | Morning Salutations and Meditation, optional (Milarepa Hall) |
| 8:00-9:00 AM | Breakfast (Dining Hall) |
| 9:30 AM-12:00 PM | Program (Milarepa Hall) |
| 12:00-1:00 PM | Lunch (Dining Hall) |
| 1:30-6:00 PM | Program (Milarepa Hall) |
| 6:00-7:00 PM | Dinner (Dining Hall) |
| 7:00-9:00 PM | Program (Milarepa Hall) |
| 9:00-10:00 PM | Fire Pit (optional) |
Sunday, April 25
| | |
| --- | --- |
| 7:00-8:00 AM | Morning Salutations and Meditation, optional (Milarepa Hall) |
| 8:00-9:00 AM | Breakfast (Dining Hall) |
| 9:00 AM-12:00 PM | Program (Milarepa Hall) |
| 12:00-1:00 PM | Lunch (Dining Hall) |
| 1:00 PM | Checkout and Departure |
Teacher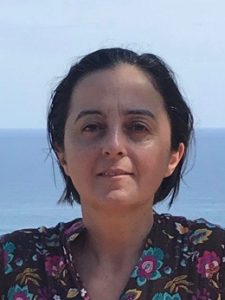 Madalina Blanton
Madalina Blanton is a Reiki Master Teacher, Family Constellation facilitator and spiritual artist with a practice based in Maplewood NJ. She has been certified as a Reiki Master Teacher and Spiritual Counselor after a 550 hours program at the Open Center in NY, taught by the late Margaret Ann Case. After a successful career as a designer of children's books Madalina decided to dedicate her time to healing practices. Through her personal healing journey, she learned that lasting transformation happens when we bring awareness to all aspects of our being and fully engage our soul energy. She brings gentle care,…
Learn more about Madalina Blanton