Educating for Peace, Justice and Planetary Care
With Rev Dr Leonisa Ardizzone
December 3 - 5, 2021
RETREAT BY INVITED PRESENTER
Educators, organizers, and leaders all must play a role in transforming society from a culture of violence and oppression into a culture of peace and justice. In this thought-provoking weekend, we will explore the core values of Peace Education, Global Citizenship, Planetary Stewardship, Humane Relationship—and how to embody them in your work.
STAY SAFE DURING COVID-19: In the interest of safety, enrollment will be limited; please read our COVID-19 Precautions & Preparations to understand our additional strategies.

PROGRAM DESCRIPTION
Join Rev Dr. Leonisa Ardizzone for an immersive and dialogical weekend exploration into the values and practices of Peace Education for educators, administrators, community organizers, religious educators, local leaders, and activists.
Peace Education seeks to transform our current culture of violence—including injustice, unequal opportunity, racism, and poverty—into a culture of peace, a system that values human rights, justice, and dignity. Over the course of the weekend, using peace education methodology, we will dig into concepts of violence and peace, the core values of Peace Education, and methods of exploring these themes with our constituent populations.
We will begin with a relaxed evening program that allows us to get centered and share our expectations for the weekend. We will also examine these questions: What is peace? What does peace look like to me? What are we up against? How do we define violence and peace (and why do we choose to define them that way)? As the weekend unfolds we will:
Explore how we help ourselves and others see the manifestations and  "roots" of violence
Examine the three core values of Peace Education—Global Citizenship, Planetary Stewardship, Humane Relationship—as well as other big ideas
Imagine another world through storytelling, music-making, and creating art
Discuss how to incorporate Peace Education into your setting
Leonisa is one of the very few people in the world with a doctorate in Peace Education, and she was mentored by the founder of Peace Education, Dr. Betty Reardon. Through her work in K-12 schools, informal settings, undergraduate and graduate programs, and ministry, Leonisa has helped many people see the value in practices dedicated to peace.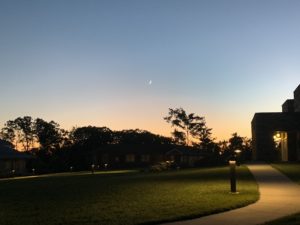 EVENT HIGHLIGHTS
Intimate setting with personal access to the teacher
Interactive sessions with question and answer periods
Shamatha meditations
Delicious all-vegetarian meals with locally sourced ingredients
Option to extend stay on Personal Retreat
Extensive library of dharma books
Expansive wooded grounds with beautiful flora and fauna
OPEN TO ALL
There are no prerequisites for this program; it is appropriate for all.
SCHEDULE
(subject to change)
Friday, December 3

| | |
| --- | --- |
| 3:00 PM | Check in begins |
| 6:00-7:00 PM | Dinner (Dining Hall) |
| 7:30-9:00 PM | Welcome and Introduction (Milarepa Hall) |
| 9:00-9:30 PM | Guided Meditation (Milarepa Hall) |
Saturday, December 4

| | |
| --- | --- |
| 7:00-8:00 AM | Morning Salutations and Meditation, optional (Milarepa Hall) |
| 8:00-9:00 AM | Breakfast (Dining Hall) |
| 9:30 AM-12:00 PM | Teaching: Root Causes (Milarepa Hall) |
| | |
| 12:00-1:00 PM | Lunch (Dining Hall) |
| 1:30-3:30 PM | Teaching: Three Core Values of Peace Education (Milarepa Hall) |
| 3:30-4:15 PM | Walking Meditation (Courtyard) |
| 4:30-5:00 PM | Free Time |
| 5:00-6:00 PM | Questions and Conversation, optional (Milarepa Hall) |
| 6:00-7:00 PM | Dinner (Dining Hall) |
| 7:30-9:00 PM | Evening Program: Playing Peace (Milarepa Hall) |
Sunday, December 5

| | |
| --- | --- |
| 7:00-8:00 AM | Morning Salutations and Meditation, optional (Milarepa Hall) |
| 8:00-9:00 AM | Breakfast (Dining Hall) |
| 10:00 AM-11:30 AM | Teaching: Implementation and Ideas (Milarepa Hall) |
| 11:30 AM-12:00 PM | Final Sharings: Bringing This Home (Milarepa Hall) |
| 12:00-1:00 PM | Lunch (Dining Hall) |
| 1:00 PM | Checkout and Departure |
Teacher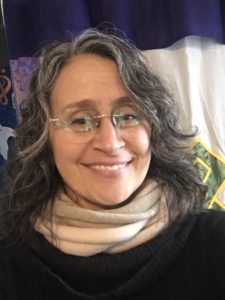 Rev Dr Leonisa Ardizzone
Rev Dr Leonisa Ardizzone is a multi-disciplinary and integrative thinker, a Unitarian Universalist minister, Peace/Science/Environmental Educator, jazz musician and songwriter, activist, author, and parent. Leonisa holds an Ed.D. in International Educational Development with a concentration in Peace Education from Columbia University, an MDiv in Inter-religious engagement from Union Theological Seminary, an Ed.M. in Science Education, and a B.A. in Biology. She has taught for more than 25 years, from pre-school to graduate school, and has trained 100s of teachers through professional development. Currently, she teaches at Vassar College and is the affiliated minister at the 4th Universalist Society in New…
Learn more about Rev Dr Leonisa Ardizzone