Spring Retreat: Wellness in Action
With Julie Ewald
May 7 - 9, 2021
RETREAT BY INVITED PRESENTER
Spring digging. Join Julie Ewald in this restorative weekend to discover how the mat is linked with life. Using a range of yoga styles and tools, you will gain a deeper understanding of yourself. You will learn how to connect with and utilize your own inner strength and stability—even when the external world is uncertain.
STAY SAFE DURING COVID-19: We are committed to your health and safety; please read our COVID-19 Precautions & Preparations to understand our strategies.

PROGRAM DESCRIPTION
Put wellness into action using asana practice, writing, pranayama, meditation and discussion.
You will practice a range of breathing techniques to both help energize and calm, as well as practice alignment in asanas to gain greater clarity in action. Throughout the weekend, we will explore a mix of Vinyasa, Iyengar, Restorative & Yin yoga. You will leave feeling refreshed, and ready to take on the world.
EVENT HIGHLIGHTS
Intimate setting with personal access to the teacher
Interactive sessions with question and answer periods
Shamatha and guided meditations
Delicious all-vegetarian meals with locally sourced ingredients
Option to extend stay on Personal Retreat
Extensive library of dharma books
Expansive wooded grounds with beautiful flora and fauna
OPEN TO ALL
There are no prerequisites for this program; Some yoga experience helpful although not required. Modifications will be offered for more advanced poses.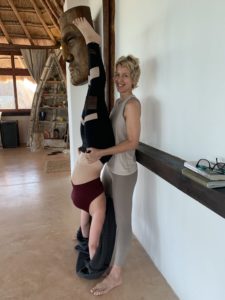 SCHEDULE
(subject to change)
Friday, May 7

| | |
| --- | --- |
| 3:00 PM | Check in begins |
| 5:00-6:00 PM | Yoga Class (Meditation Hall) |
| 6:00-7:00 PM | Dinner (Dining Hall) |
| 7:30-7:45 PM | Welcome (Meditation Hall) |
| 7:45-8:45 PM | Restorative Yoga and Nidra (Meditation Hall) |
Saturday, May 8

| | |
| --- | --- |
| 7:30-8:00 AM | Morning Meditation (Meditation Hall) |
| 8:00-9:00 AM | Breakfast (Dining Hall) |
| 10:30 AM-12:00 PM | Yoga Class (Meditation Hall) |
| 12:00-1:00 PM | Lunch (Dining Hall) |
| 1:00-3:00 PM | Free Time |
| 3:00-4:45 PM | Nature Walk |
| 4:45-5:45 PM | Restorative Yin and Pranayama (Meditation Hall) |
| 6:00-7:00 PM | Dinner (Dining Hall) |
| 8:00-9:15 PM | Yoga Nidra or Fire Pit |
Sunday, May 9

| | |
| --- | --- |
| 7:00-8:00 AM | Meditation (Meditation Hall) |
| 8:00-9:00 AM | Breakfast (Dining Hall) |
| 10:30 AM-12:00 PM | Yoga Class (Meditation Hall) |
| 12:00-1:00 PM | Lunch (Dining Hall) |
| 1:00 PM | Checkout and Departure |
Teacher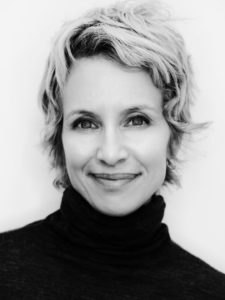 Julie Ewald
A costume designer for 25 years in the NYC film biz, Julie Ewald started yoga as a workout—and  thought downward facing dog was nothing short of torture. Eventually, Julie got hooked on fast, hot, power yoga—then, after some serious lower back issues, discovered the healing art of Iyengar. Now? Her practice as well as what she teaches is a magical mix that's playful yet precise, slow, steady, deep and ever evolving. Julie continues her studies and has endless gratitude for her teachers: Nikki Costello for her invaluable guidance in Iyengar practice; Gulnaz Dashti in India for her vast knowledge &…
Learn more about Julie Ewald