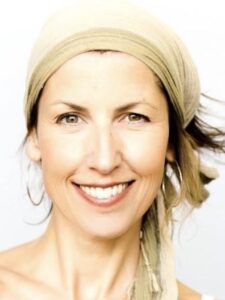 Amy McTear is an inspirational speaker, teacher, writer and performer—a contemplative, an artist, an idealist, optimist, a dreamer and someone who likes to bring people together for positive evolution.
Amy believes that there is one true voice within each of us and also one true human voice.  Her intention is to motivate people to the highest integrity within themselves, to bring the ultimate version of themselves to life.  She lives every day to achieve the same in herself.
She is a Certified NeurOptimal® Trainer, Certified HeartMath® Coach, Certified Sound Healer, Life Coach and founder of One True Voice. She helps clients achieve their greatest mental, emotional, physical and spiritual health through brain training, self-awareness, emotional self-regulation techniques and learning to master one's thoughts, behavior and environment.
Her work draws from my training in therapeutic sound, energetic healing, spiritual counseling, psychology, mythology, HeartMath® Research, brainwave entrainment, neurofeedback, bedside music for the ill and dying and hospice work.
She received certification in Sound Healing through Tom Kenyon and the Acoustic Brain Research foundation and is legally ordained by 'The Sanctuary of The Beloved'.
Learn more: http://www.amymctear.com