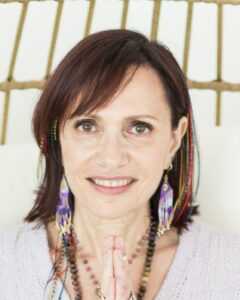 Anne Sussman is a certified Mindfulness and Meditation Instructor. She helps her students create a fluency in mindfulness, empowers individuals to be compassionate listeners, and shares techniques for living in high vitality.
She is the founder of the Mindfulness Meeting Place, a virtual studio that meets students wherever they are, helping them develop a calm mind, focused attention and greater well-being. Anne offers instruction to individuals, small groups, and organizations. She is a 2015 graduate of the McLean Meditation Institute, and a certified trainer of the MMI-Mindful program. Her mindfulness education courses, tailored to companies large and small, are designed to increase productivity and focus, while decreasing stress and anxiety.
Anne is the author of The Bliss Buddy Project—How Sharing Gratitude Increases Joy, in which she explains how and why gratitude practice can be life-changing, then offers a simple way to practice. Since 2013, she has paired strangers and encouraged them to share daily 'bliss moments', which is a powerful way to magnify happiness.
Anne has been practicing meditation for 12 years and has seen first-hand the transformative qualities of mindfulness. She is also passionate about alleviating food insecurity: 10% of all profits are donated to The Interfaith Food Pantry of the Oranges, the non-profit Buy from a Black Woman, and Charity: Water.
Events with Anne Sussman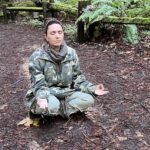 Journey Within: A Long Weekend of Silent Meditation
April 20 - 23, 2023
RETREAT BY INVITED PRESENTER For many, the thought of a silent retreat provokes one question: Why? People find the concept intriguing, but are dubious that they would be able to sustain the silence. Yet, once they take the leap they discover the powerful benefits: a break from technology and the bombardment of sound, a retreat from busy lives, the respite of deep silence. Join us to reflect, get still, and listen to the voice of your Soul. "This weekend allowed me to set aside all the distractions and numbing devices and truly tune in to myself. Anne is a thoughtful,…