Mignon Grayson is the Founder of Sacred Mysteries World Wide and an ordained Interfaith, Interspiritual & Indigenous Faith Minister of One Spirit Interfaith Seminary in New York City. Mignon recognizes that there is a common link to the Divine Creator within all spiritual and religious traditions. Her curiosity of the Divine in its various expressions lead her to study ancient Egyptian (Kemet) religion as her first introduction to African spirituality. Later, Mignon was drawn to other African religions where she became a devotee of the IFA tradition and initiated as a Yayi (Priestess) in Palo Mayombe rooted in the Congo-Bantu tradition.
​
Mignon has learned through her devotion to African spirituality, the deep importance of the ancestors as a foundation in spiritual healing and teaches ancestor connection practices her work. Through her Sacred Mysteries World Wide organization, her focus is to bring the wisdom of ancient spiritual traditions to the masses and to honor the Divine Feminine through her work with women and girls in discovering their personal divine power.
​
As a spiritual evolutionary coach, Mignon seeks to inspire and support people on their spiritual journey by assisting them in connecting with their most sacred soul calling. As a sound healer, Mignon uses the vibrational energies of her unique vocal sound to bring about healing by energy recalibration. She is the author of three books on The Art of Manifestation and a book on Ancestor Reverence. Mignon works passionately to be a constant vessel of healing, love, and spirituality.
Events with Rev. Mignon Grayson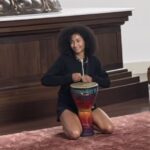 Soul Spa Wellness Weekend for BIPOC Leaders
August 5 - 7, 2022
Restoring Wholeness A DHARMAKAYA CENTER STILL PROGRAM CO-SPONSORED BY THE HOLISTIC HEALTH COMMUNITY Let's face it: Implicit and explicit racism is draining. Soul depleting. And in some cases, life threatening. Today, the trauma of racism is being discussed and witnessed across diverse segments of the population and associated institutions. The time for change is ripe. We need to find creative and meaningful ways to support the leaders who bring this critical work forward. Our response: The Soul Spa Weekend led by four fabulous BIPOC presenters. Join us as we sponsor 12 BIPOC Leaders who must not only navigate their own…