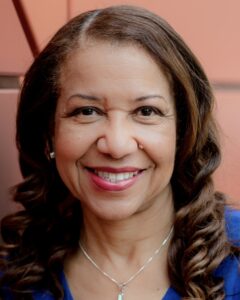 Salome Raheim, Ph.D., ACSW is a social worker, social work educator, diversity and equity consultant/ trainer, and leadership coach who is passionate about actualizing the depths of human potential for caring, compassion, connection, healing, and justice. She has more than 40 years of experience in social work and higher education, is Dean Emeritus at the University of Connecticut School of Social Work, and Professor Emeritus at the University at Albany—SUNY School of Social Welfare. Her areas of expertise include promoting equity in organizations and addressing implicit bias, as well as mindfulness and other integrative body-mind-spirit practices. During her career, she has provided direct services as a psychiatric social worker, led two schools of social work (University of Connecticut and University of Iowa), and made presentations to thousands of practitioners. As an academic administrator, she led organization-wide, multi-year change initiatives to increase diversity, equity, and inclusion.
Dr. Raheim's commitment to creating more just and healthy organizations has taken her across the United States and to four continents to deliver speeches and provide training and consultation to schools, universities, nonprofit organizations, and businesses. Recent clients include the Albany County, NY Department of Children, Youth and Families; Genesis Healing Institute; Liberty Healthcare Corporation; and National Association of Social Workers—Maryland, New York State, and Metro DC/Virginia chapters. Previous national leadership roles include founding co-chair of the Commission for Social and Economic Justice—Council on Social Work Education and Board of Directors member of the National Association of Deans and Directors of Schools of Social Work. Dr. Raheim received the NASW Pioneer Award in 2015.
A native of Baltimore, Maryland, Dr. Raheim holds a PhD in Communication Studies from the University of Iowa, MSW from Catholic University of America, MA in Integrative Health and Healing from the Graduate Institute, and BSW from Bowie State University. She is a systemic constellations facilitator, reiki practitioner, and a certified chair yoga and mindfulness instructor. Dr. Raheim is a student at One Spirit Interfaith Seminary (Class of 2022).
Events with Salome Raheim, Ph.D., ACSW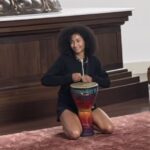 Soul Spa Wellness Weekend for BIPOC Leaders
August 5 - 7, 2022
Restoring Wholeness A DHARMAKAYA CENTER STILL PROGRAM CO-SPONSORED BY THE HOLISTIC HEALTH COMMUNITY Let's face it: Implicit and explicit racism is draining. Soul depleting. And in some cases, life threatening. Today, the trauma of racism is being discussed and witnessed across diverse segments of the population and associated institutions. The time for change is ripe. We need to find creative and meaningful ways to support the leaders who bring this critical work forward. Our response: The Soul Spa Weekend led by four fabulous BIPOC presenters. Join us as we sponsor 12 BIPOC Leaders who must not only navigate their own…