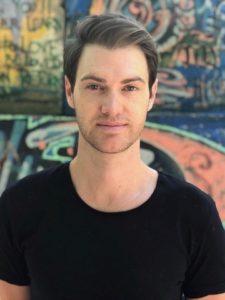 With a lifelong passion for self-development, and the desire to help others become their best selves, Lucas Hall took the leap and travelled to Bali, Indonesia to study the teachings of Hatha yoga with renowned teachers Everett Newell & Katherine Girling (Zuna Yoga, zunayoga.com)
Already a teacher of voice here in NYC and with a background in dance, Lucas's skill set of body/mind conditioning and how to motivate and empower his students is one of his most enticing qualities as a yoga teacher.
Lucas's classes are accessible, effective and well rounded. Each class includes strong asana poses, focused breathing and guided meditation. Lucas' training includes: E-RYT 200  Zuna Yoga; Personal Trainer, NASM; Reiki, Level 1; Atma Buti Singing Bowls, Traditional Tibetan; Yoga Nidra, ISHTA.
Events with Lucas Hall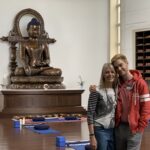 Maps of Meditation
July 15 - 17, 2022
For Health, Wealth, & Love RETREAT BY INVITED PRESENTER Surround yourself in pristine nature and dive deep into self healing practices to align with abundant Heath, Wealth & Love! Led by two dynamic teachers from New York Loves Yoga, this weekend richly explores everyday meditative practices: Guided Breath, Contemplative Journaling, Visualization, and Walking Meditations. We also move our bodies and energy during the weekend with light yoga, somatic functional integration movements and Tibetan Sound Healing to ensure you body is rejuvenated as much as your mind. "I so appreciated (and needed) the commitment to individual growth this past weekend. It…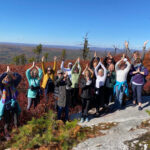 Self Care and Energy Repair
October 21 - 23, 2022
A Weekend Retreat in Right Effort RETREAT BY INVITED PRESENTER Led by two dynamic teachers from New York Loves Yoga, each day of this restorative retreat offers a toolbox of wellness offerings: uplifting vinyasa yoga, guided metta meditations, breath work, meridian energy work, sound baths, somatics, and strength and mobility training—all to encourage balance, peace, and ease in your mind and body. You will leave feeling clear, deeply relaxed, and rejuvenated. "My weekend with MJ and Lucas at Dharmakaya was truly transformational. I relished the opportunity to unplug, find peace in nature and reinvigorate my practice. The staff and facilities…