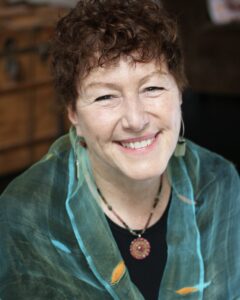 Therese is a spiritual director and a psychotherapist in private practice in The Hudson Valley and the former director of The Interspiritual Counseling Program at One Spirit Interfaith Alliance (2011-2021).  She is a seasoned leader of retreats and workshops on a wide range of psycho-spiritual and creative themes.
She has advanced training in various trauma- based teachings, guided visualizations for health, mindfulness meditation, Buddhism and psychology, expressive arts, Jungian Sandplay Therapy, soulcollage, and restorative justice, among others.
Therese has led workshops and retreats for a number of organizations, including: The Hudson Valley Guild for Mental Health Practitioners, One Spirit Interfaith Alliance, Pratt Institute,  Holistic Health Community, MAMA Sunday Gatherings, Brooklyn Society for Ethical Culture, The Healing Power of the Imagination Association, The Center for Symbolic Studies, The Brooklyn Center for Psychotherapy, and Brooklyn Psychoanalytic Institute for Children and Adults, and the Dharmakaya Center for Wellbeing.
She is has also lead international trips to The Goddess Temples of Malta and to Sacred Sites in India.
As an integral member of the Social Justice Committee of the Hudson Valley Guild of Mental Health Professionals, Therese is actively involved in community action projects such as The Hungry Ghost Training and Retreat and The BIPOC Leadership Weekend.
Learn more at: http://www.theresebimka.com
Events with Rev. Therese Bimka, LCSW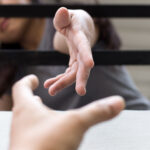 The Hungry Ghost
November 2 - 4, 2022
A DHARMAKAYA CENTER STILL PROGRAM Offered in Gratitude to Frontline Workers in the Opioid and Overdose Crisis A training and retreat opportunity open to any professional who has had direct experience witnessing, supporting, or offering direct intervention and services to people suffering from addiction, especially as it pertains to the epidemic of overdose casualties. Organized by our presenters and funded in part by the Trisong Foundation, private donors, and the generous in-kind contributions of our colleagues As a community—and as a nation—we are being overwhelmed by the opioid and overdose crisis. For those who witness the impact firsthand, the statistics…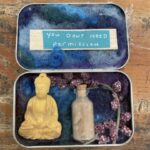 Sacred Timing: New Year's Eve
December 30, 2022 - January 1, 2023
Enter the Threshold Portal of 2022-2023 with Purpose, Contemplation & Fun RETREAT BY INVITED PRESENTER Welcome 2023 with mindfulness, introspection, fun, and imagination. This weekend will be an invitation to living on purpose and to accessing the miracle of this precious journey we call life. Together we will create an experience that is spacious, warm, engaging, creative, and inspirational. "The program, the presenter, and the nurturing environment of the center, staff and beautiful grounds created a very peaceful and healing experience."  ~ J.C STAY SAFE DURING COVID-19: Please read our COVID-19 Precautions & Preparations to understand our strategies. PROGRAM…