Sacred Sound Fundraiser
With Amy McTear, Radharani (Renee Finkelstein) and Bruce Berky
May 15, 2022
Finding Joy and Respite in Challenging Times
Amy McTear and Radharani
have graciously offered their voices for a fundraiser in support of two wonderful programs
JOIN US FOR
THE DIVINE FEMININE SINGS HER TRUTH, BEAUTY AND POWER
an afternoon concert of sacred music
Sunday, May 15
3:30-5:50 PM
Suggested Donation $20 – $45
even if you are not able to attend the concert, please consider supporting these meaningful programs
Radharani (Renee Finkelstein) has spent many years traversing the Himalayas, learning from wise teachers, and studying the ancient science of sound through Indian music. Her unique sound has been called "one of exceptional purity, a mirror of the crystalline voice of the artist." Singer, songwriter, and spiritual activist, Amy McTear's signature programs weave voice, music, mindfulness, visual inspiration, eclectic instrumentation and community song. They unite for an afternoon of music that will inspire, in a way that helps audiences disarm, bond, become more self-aware and motivated to improve their lives and contribute to a better world.
Gather in love  ~ 
Bask in healing energy 
~  Support others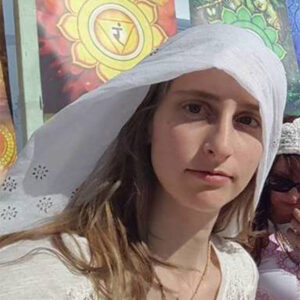 Amy and Radharani are extraordinary.
They bring beauty, talent, spiritual integrity, joy and depth to their work.
Enjoy a stunning afternoon of spiritual nourishment while you help support two deeply meaningful free programs.
Restoring Wholeness: Soul Spa Weekend for BIPOC Leadership dealing with Racialized Trauma
August 5-7, 2022
Implicit and explicit racism is draining. Soul depleting. And in some cases, life threatening. Organized and led by Therese Bimka, Mignon Grayson, Rev. Dr. Shusmita Mukherjee, and Salome Raheim, PhD, ACSW, this FREE weekend retreat is designed for BIPOC leaders who must navigate the impact of racism personally and professionally while supporting the communities they serve. Together, we will identify stress factors that impact healing, activism and service work, cultivate mental, spiritual & emotional wellbeing, and develop sustainable self-care strategies.
The Hungry Ghost Workshop: Addressing the Opioid and Overdose Crisis
November 2-4, 2022
Led by Therese Bimka, Valerie Linet and Sarah St. Onge, this FREE professional development program offers teachings,  wisdom, restorative practices, expressive arts, fun and rest for professionals who support those trapped by addiction. Participants learn about grief, attachment, trauma and vicarious trauma; discover and strengthen the indestructible core within that is everyone's birth right; and learn specific mindfulness and somatic techniques to down regulate the nervous system when challenges and tragedy arise.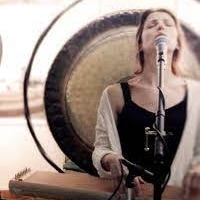 Teachers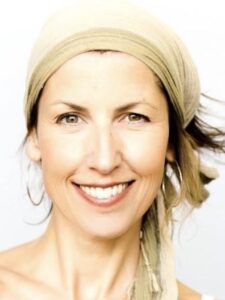 Amy McTear
Amy McTear is an inspirational speaker, teacher, writer and performer—a contemplative, an artist, an idealist, optimist, a dreamer and someone who likes to bring people together for positive evolution. Amy believes that there is one true voice within each of us and also one true human voice.  Her intention is to motivate people to the highest integrity within themselves, to bring the ultimate version of themselves to life.  She lives every day to achieve the same in herself. She is a Certified NeurOptimal® Trainer, Certified HeartMath® Coach, Certified Sound Healer, Life Coach and founder of One True Voice. She helps…
Learn more about Amy McTear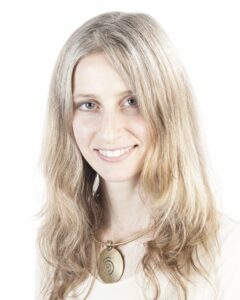 Radharani (Renee Finkelstein)
Radharani (Renee Finkelstein) is a multi-disciplinary artist who weaves music, ritual, spiritual teachings, and practices to help people stay connected to their hearts and innate wisdom. As a vocalist and producer, she has performed with many well-known musicians in the realm of sacred music. These artists include Kirtan Rabbi, Wah!, Sirgun Kaur, and many others. She has produced two original albums, the latest of which, "Time to Wake Up",  topped billboard New Age charts. Renee brings great wisdom and heart to her spiritual work. Her angelic voice and spectacular melodies have touched the devotional heart of thousands. Currently, she is a Hebrew Priestess in…
Learn more about Radharani (Renee Finkelstein)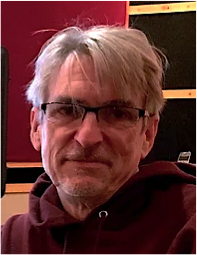 Bruce Berky
Hudson Valley resident Bruce Berky is an audio professional, musician, and educator who has worked in many different genres and venues. Most recently, he has been working as an audio engineer for live performances and live streaming events with churches, temples, theaters as well as providing live streaming for award winning performers like storyteller Gioia Timpanelli and David Gonzalez (davidgonzalez.com). Mr. Berky is also working on a multimedia project with Astrophysicist Luke Keller (Ithaca College professor Ithaca, NY) entitled "Effects of Gravity". During his career, Mr. Berky has produced hundreds of music recordings both as a recording, mixing, and mastering…
Learn more about Bruce Berky