Cultivating Clarity
With Sarah Bodnar and Christina Helms
March 23 - 26, 2023
A Mindfulness and Yoga Retreat with Three Birds Yoga
RETREAT BY INVITED PRESENTER
"Winter always turns to spring"
from the The Writings of Nichiren Daishonin, vol. 1.
The spring equinox is the perfect time to pause, go inward and cultivate a renewed sense of clarity in our minds and in our lives. Just as we are inspired at this time of year to declutter our surroundings, this retreat will explore the principle of saucha, translated as purity or cleanliness.
STAY SAFE DURING COVID-19: We are committed to your health and safety. Please read our COVID-19 Precautions & Preparations to understand our strategies.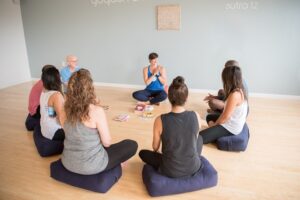 PROGRAM DESCRIPTION 
Saucha is the first of the Niyamas (the second limb of Patanjali's eight limbs of yoga) and refers not only to cleanliness of our personal space, but also to our mind, body and spirit. Through meditation, asana, simple yet elegant surroundings and nourishing meals, we will create a state of simplicity that is hard to find in our busy, modern world.
All activities are designed to help you declutter your mind and achieve greater mental clarity—especially the opportunity to take a much needed break from technology. Meditations will be geared towards managing worry, anxious thoughts and the constant chatter that create mental confusion and lack of focus. Additionally, we will use journaling, breathwork, walking meditations and many other helpful tools that you can take home with you and use in your daily life.
There will be multiple yoga practices offered each day designed to accommodate all levels of yoga practitioners including beginner, vinyasa and yin. Practice will include asana (physical postures), mantra, mudra and pranayama, incorporating the principles of saucha in the body, providing an opportunity to release tension, emotions and energy that no longer serve us.
Process sessions will be available each day to provide the opportunity to share our experiences and connect.
You may choose to participate in this retreat in silence if you feel that remaining silent is an opportunity to practice saucha in communication. However, this is not at all required, and we foresee having a mix of both choices amongst participants.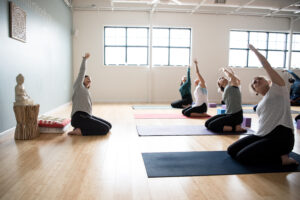 EVENT HIGHLIGHTS
Intimate setting with personal access to the teacher
Interactive sessions with question and answer periods
Multiple daily asana practices
Shamatha and guided meditations
Delicious all-vegetarian meals with locally sourced ingredients
Option to extend stay on Personal Retreat
Extensive library of dharma books
Expansive wooded grounds with beautiful paths, flora and fauna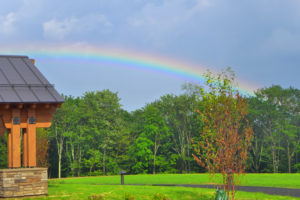 OPEN TO ALL
There are no prerequisites for this program; it is appropriate for all.
SCHEDULE
(subject to change)
Thursday, March 23

| | |
| --- | --- |
| 3:00 PM | Check in begins |
| 6:00-7:00 PM | Dinner |
| 7:30-8:30 PM | Welcome and Introduction |
| | Program |
Friday, March 24 & Saturday, March 25

| | |
| --- | --- |
| 7:00-8:00 AM | Morning Salutations and Meditation, optional |
| 8:00-9:00 AM | Breakfast |
| 9:30 AM-11:30 AM | Program |
| | |
| 12:00-1:00 PM | Lunch |
| 2:00-4:30 PM | Program |
| | |
| 6:00-7:00 PM | Dinner |
| 7:30-9:00 PM | Program |
Sunday, March 26

| | |
| --- | --- |
| 7:00-8:00 AM | Morning Salutations and Meditation, optional |
| 8:00-9:00 AM | Breakfast |
| 9:30 AM-11:30 AM | Program |
| 12:00-1:00 PM | Lunch |
| 1:00 PM | Checkout and Departure |
Teachers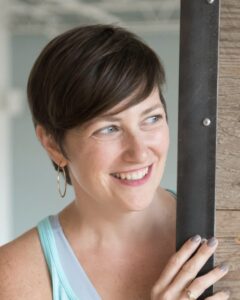 Sarah Bodnar
Lead Instructor & Co-Owner of Three Birds Yoga Studio Sarah has been practicing yoga for over 15 years. She completed Becomeone Wholeness 500-hour functional yoga teacher training in January of 2022 and has studied yin yoga with Bernie Clark. She is the co-owner of Three Birds Yoga Studio where she teaches weekly classes, workshops and teacher training. Sarah is passionate about creating a space of safety and exploration in her classes so her students can gain a deeper understanding of their bodies, as well as a deeper connection to their true nature. Her classes are thoughtfully curated with each pose…
Learn more about Sarah Bodnar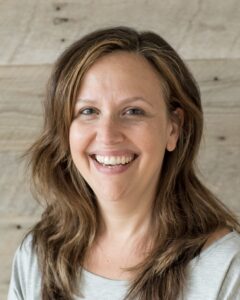 Christina Helms
Christina Helms has been practicing yoga for more than 20 years and began a dedicated meditation practice more than a decade ago.  She completed MNDFL 300-hour meditation teacher training program in 2018 and has attended multi-day retreats with both Jack Kornfield and Tara Brach. She will complete a Masters degree in social work this May and plans to incorporate her mindfulness training into her work as a therapist upon graduation. She is a the co-owner of Three Birds Yoga studio where she teaches weekly yoga classes, leads meditation groups and workshops and co-leads the studio's 200 teacher training. Christina's training in…
Learn more about Christina Helms