Trust Fall
With AnnMarie Shirley
July 28 - 30, 2023
Routines and rituals to unlock the instinctual wisdom of the body
RETREAT BY INVITED PRESENTER
Imagine a mindset of acceptance and unconditional love for everything that life sends our way. So much time and energy is spent overthinking and debating every choice we make. Imagine what we can accomplish once we reclaim that energy and redirect it towards well-defined goals and manifestations. Let's get curious about what is possible when we confidently discern what our intuition tells us.
"The soul of this magnificent retreat center reveals itself in every inch of every spot here. Inside and out. The staff, the food, the library, the grounds, all sacred."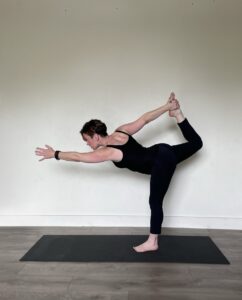 PROGRAM DESCRIPTION
On a daily basis we will spend a small amount of time clearing our minds of any limiting beliefs. Next we declare an intention—then celebrate every step towards this goal. Through guided yoga and somatic movement we will align our energetic body and our physical body with this new mindset we are cultivating. Ultimately, with the body-mind connection decluttered and realigned we will tap into a flow state for a creative, self expression project.
We will explore:
Mindset mastery
Meditation
Breathwork
Muscle testing
Pendulum dowsing and other divining practices
Yoga
Somatic movement
Creative expression
Flow state
Integrate your body, mind and soul.  Awaken the flow state. Remember your Wild Free Spirit.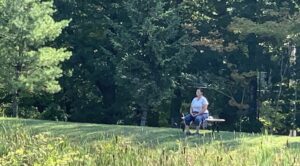 EVENT HIGHLIGHTS
Intimate setting with personal access to the teacher
Interactive sessions with question and answer periods
Shamatha and guided meditations
Delicious all-vegetarian meals with locally sourced ingredients
Option to extend stay on Personal Retreat
Extensive library of dharma books
Expansive wooded grounds with beautiful paths, flora and fauna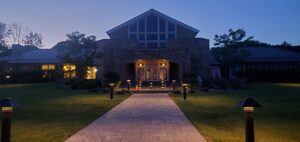 OPEN TO ALL
There are no prerequisites for this program; it is appropriate for all.
SCHEDULE
(subject to change)
Friday, July 28

3:00 PM
Check in begins
6:00-7:00 PM
Dinner
7:30-8:30 PM
Welcome and Introduction
Being seen meditation. Being heard practice.
Moon Salutation Yoga practice.
Saturday, July 29

| | |
| --- | --- |
| 7:00-8:00 AM | Morning Salutations and Meditation, optional |
| 8:00-9:00 AM | Breakfast |
| 9:30 AM-11:30 PM | Taking inventory of our feelings and needs. |
| | Creative ritual for letting go. |
| 12:00-1:00 PM | Lunch |
| 2:00-4:30 PM | Celebration of progress |
| | Recreation of a future worth living into |
| 6:00-7:00 PM | Dinner |
| 7:30-9:00 PM | Moon Salutation Yoga; Firepit, weather permitting |
Sunday, July 30

7:00-8:00 AM
Morning Salutations and Meditation, optional
8:00-9:00 AM
Breakfast
9:30 AM-11:30 PM
Acknowledgements. Commitments & Accountability.
Completion Celebration.
12:00-1:00 PM
Lunch
1:00 PM
Checkout and Departure
Teacher
AnnMarie Shirley
AnnMarie Shirley is an artist, an experimentalist, an empowerment coach and a body worker. She has practiced massage therapy and yoga for 19 years and has a new found passion for exploring the body mind connection. She shares this exploration with you as part of her own healing journey and guarantees a deep sense of feeling seen, understood and inspired from our time together.
Learn more about AnnMarie Shirley