Integrating Body and Soul
With Gena Rho and Lori Dalvi
November 15 - 17, 2019
A GUEST PROGRAM
Our weekend together will be a unique blend of Shamanic energy healing and Somatic movement. Both modalities delve into the unconscious, or that which is unknown to us, and offer us ways to integrate body and soul. What we expose ourselves to, either by choice or default, has an impact on our system. Our challenge is to stay with ourselves in balance, in joy, and in line with who we are.
The somatic perspective is an experience of our physical body from within. Through gentle moving meditations we will learn a highly effective method to rebalance, stay with our selves, and find freedom from physical tension and pain.
Shamanic energy healing is an ancient technology. Through ceremony and ritual we come into right relationship with our selves, our world, and Spirit.
We will be curious, creative and playful explorers as we integrate body and soul through these two powerful modalities. We hope you'll join us.

EVENT HIGHLIGHTS
Gentle somatic movement and Artful Flow yoga practice
How to create personal and communal sacred space
Ways to clear dense energy from our energy body
Guided meditation and drumming
Shamanic healing ceremony
Guided hike (weather permitting) at nearby Sam's Point
ADDITIONAL INFORMATION
Please bring a journal to use throughout the weekend. Dress for comfort and movement.
OPEN TO ALL
There are no prerequisites for this program; it is appropriate for all.

DAILY SCHEDULE
Friday
3-6pm            Check in
6-7pm            Dinner
7:30-9pm      Introductions, Opening sacred space, short movement, meditation, drumming
Saturday
6:45-7:45       Artful Flow yoga and meditation
8-9am            Breakfast
9:30-10:30     Creating personal sacred space and chakra clearing
10:45-12        Somatic movement practice
12-1pm          Lunch
1:45-4pm      Sam Point Hike (weather permitting)
4:30-5:45       Rest/relax
6-7pm            Dinner
7:30-9pm      Fire ceremony
Sunday
6:45-7:45       Artful Flow Yoga and Shamanic breath work
8-9am            Breakfast
9:30-10:15     Despacho ceremony
10:15-11:30   Somatic movement practice
11:30-12        Closing circle
12-1pm          Lunch
Teachers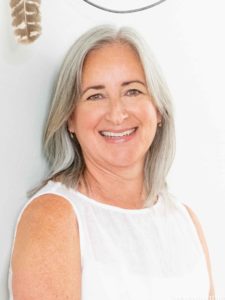 Gena Rho
Gena Rho is an educator, dancer, yogini and certified Essential Somatics Clinical Somatic Educator. She has a private practice in Maplewood and NYC where she see clients privately and teaches Somatic Movement, yoga, workshops and classes as well as training and mentoring teachers. She is an adjunct professor at Mason Gross School of the Arts at Rutgers University. Gena's career as a modern dancer included performing and teaching internationally as a member of the Trisha Brown Company. She has an MFA in Dance from NYU TISCH School of the Arts. www.emergesomatics.com
Learn more about Gena Rho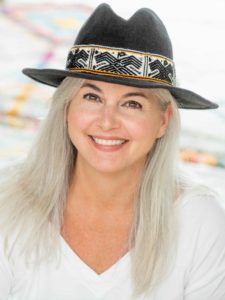 Lori Dalvi
Lori Dalvi combines several modalities to help people awaken their authentic selves. Lori has been initiated into the lineage of the Q'ero Shamans of Peru by the Four Winds Society's Healing the Light Body School and continues with their advanced trainings. She also holds certifications in Spiritual Response Technique (SRT) and New Paradigm Multi-Dimensional Transformation, and is a certified Dying Consciously teacher. Lori is currently training in Atma Buti Himalayan singing bowl sound healing and incorporates this powerful modality into in-person client sessions. www.loridalvi.com
Learn more about Lori Dalvi