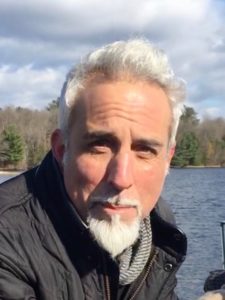 Dennis Teston first tried Integral Yoga for some stretching of the body and soul; and so began Dennis' yoga journey.
The years that followed found him practicing serial yoga monogamy of styles including Hatha, Iyengar, Vinyasa, Jivamukti, Bikram, being inspired by Cyndi Lee, Dharma Mittra, Bryan Kest, and practicing at dozens of studios in New York and around the world. Searching for some new inspiration, Dennis stumbled into Sankalpah one Saturday morning to take a class. The practice, with its intelligent sequencing and the subtle incorporation of yogic philosophy, resonated true for him.
Dennis weaves together, with a quiet authority, an energetic vinyasa flow to open the body, mind, and soul.
Events with Dennis Teston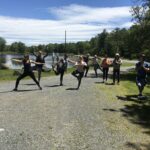 Vinyasa and Vital Energy
June 25, 2021
A GUEST PROGRAM Vitality can be defined as a capacity for survival or for the continuation of a meaningful or purposeful existence. For many of us, over the past year, life has become overwhelming—and has sapped us of our usual vitality. This is the time to reclaim it. Spend your weekend taking an inward journey to discover what you're truly made of so you can continue on your path with purpose. "Amazing! Would not change a thing." STAY SAFE DURING COVID-19: We are committed to your health and safety; please read our COVID-19 Precautions & Preparations to understand our strategies.…