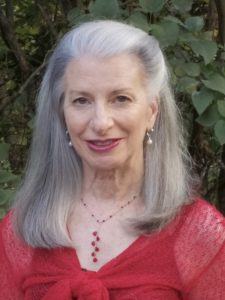 Elaine Colandrea explores how the somatic arts shape consciousness, inform and inspire the creative process, as well as foster connections with nature to organically create a more humane world. Continuum teacher and Artistic Director of Watermark Arts, as well as a dancer/choreographer, somatic educator and massage therapist, her work has been deeply influenced by her association with Emilie Conrad, founder of Continuum. Her abiding passion is bringing people together to directly experience the body's transformative capacity.
Events with Elaine Colandrea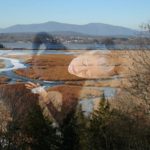 My Body,The Wetland: A Somatic Movement Workshop
July 30, 2021
RETREAT BY INVITED PRESENTER The somatic movement practice of Continuum opens the door to experiencing the tangible reality of connection and wholeness deeply rooted in nature. Based on biological awareness and the primacy of the fluid system as the connecting thread uniting humans and the planet, this program combines fluid movement with Continuum breath and sound explorations. Students will learn to work with their own health and wellbeing, gaining awareness of the parallels between caring for themselves and for the environment. To understand the power of this modality, view these short films: Moving Like Water, Unveiling Continuum, and Embryonic Origins.…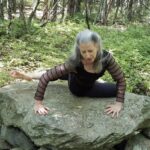 Continuum Explorations: Dissolve. Dwell. Discover.
September 17, 2021
RETREAT BY INVITED PRESENTER Dissolve habits of mind and tensions of body with the Continuum process of breathing, sounding and fluid movement. Dwell in the liquid pool of being, universally available to everyone. Discover your own stream of vitality, renewal, self care and creative living. In this program you will work with your own health and wellbeing, connecting with nature's life force; it's the perfect antidote to today's overly programmed and homogenized world. STAY SAFE DURING COVID-19: In the interest of safety, enrollment will be limited; please read our COVID-19 Precautions & Preparations to understand our additional strategies. PROGRAM DESCRIPTION…